Epic Physical Therapy Services
---
We provide specialized physical therapy treatment covering a wide range of injuries and conditions.
Back Pain & Sciatica
Neck Pain & Headaches
Shoulder Pain
Hip & Knee Pain
Foot & Ankle Pain
Arthritis
Pre & Post Surgical Rehabilitation
Wrist, Hand & Elbow Pain
Work Injuries
Neurological Disorders
Chronic Pain
Joint Replacements
Multiple Sclerosis & Parkinson's Disease
Sprains & Strains
Vestibular / Vertigo
Fall & Balance Disorders
& More!
About Us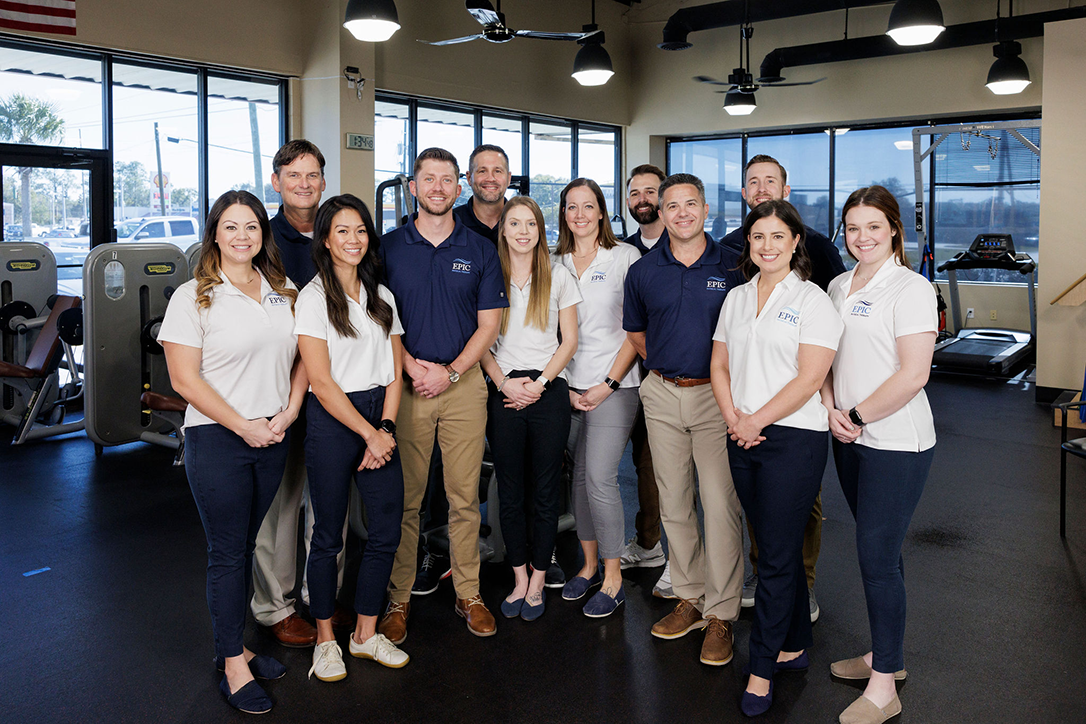 At Epic Physical Therapy, we have one mission, helping you achieve a pain-free epic lifestyle. We have a highly experienced team of physical therapists who provide customized, hands-on treatment to meet the unique goals of each and every patient.
What Our Patients Are Saying
I highly recommend going to see Scott at Epic Physical Therapy because of his knowledge and experience with all things PT. The staff and facility are top notch. Scott has saved me from sciatica problems more than a few times!
I have had the great privilege of having Lauren Landry as my physical therapist. As a care provider, I couldn't have asked for anyone better. Her professionalism, knowledge and enjoyable personality made my time spent in her care a positive experience. I felt very comfortable with her care plan. Since then I have made a full recovery from my surgery. I have and will continue to refer friends and family to Lauren's top notch care.
"Scott, THANK YOU for your time and effort working with me after my recent knee replacement. Your expert knowledge and therapy techniques have allowed me to resume my normal activities in a very short time. Extremely Grateful!"